Don't think for a moment there's anything dull about a non alcoholic drink. The following 10 Excellent Vegan Mocktails are deliciously fun plus they're easy to make. It's really lovely to sit sipping a refreshing drink in the summer evenings and mocktails are a great alternative to an alcoholic beverage. They look festive, fun and special but with no hangover or excess calories from the alcohol involved. Here is a round up of the best of the internet's Vegan Mocktails!
A gorgeous mocktail that transports you to the Topics.
Who doesn't love a Mimosa! This one is super easy as there are only 2 ingredients:)
This is a deliciously fruity virgin drink, with an added bonus as it's full of Vitamin C 🙂
I mean just look at these beautiful creations! Half Strawberry Daiquiri and half Pina Colada – what a delicious treat minus the hangover.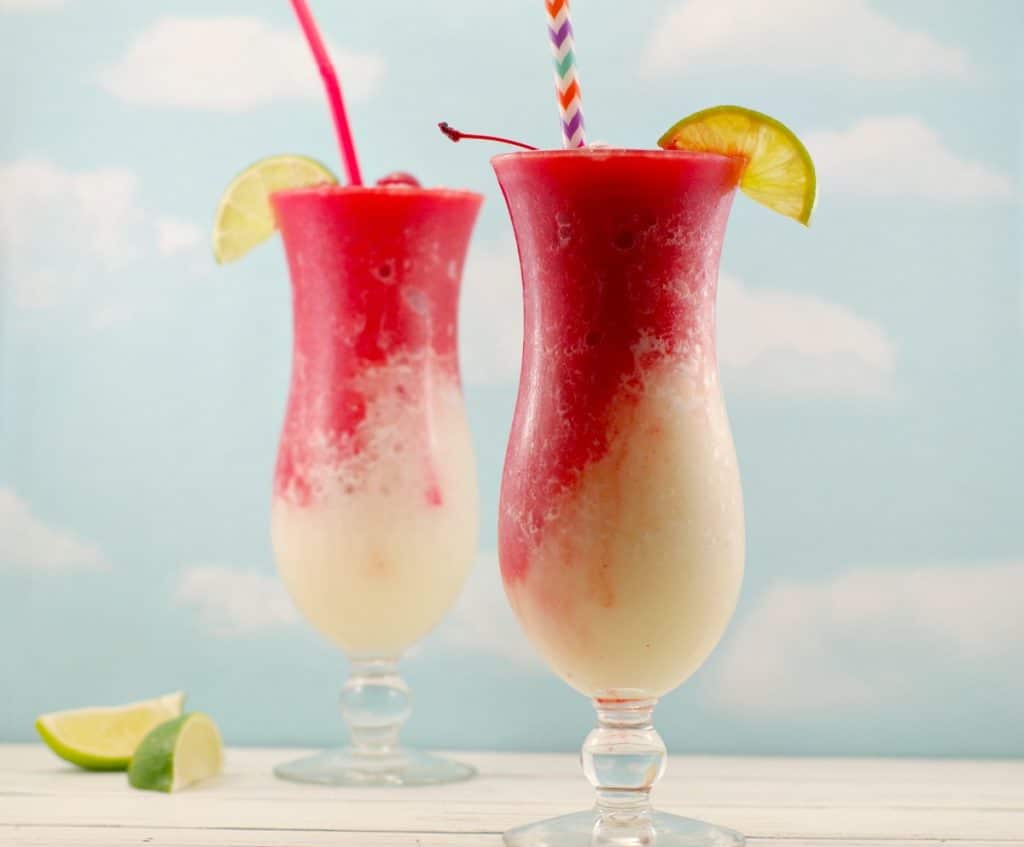 A deliciously refreshing mocktail.
This one's perfect for a hot summer's night.
2 ingredients and ready in just minutes, with the added benefit of probiotic's from the kombucha!
I could sit on my porch and sip on these forever!
A lovely treat, this mocktail is almost like dessert. It makes me feel I'm lounging on a beautiful sandy beach.
Full of antioxidants from the pomegranates and a deep rich flavor from the rosemary, this one's a treat.
What are your thoughts on mocktails? Do you have a favorite? I'd love to know, do leave a comment 🙂